Beautiful pictures of Philae landing on a Comet
After a 10 year voyage, ESA's Rosetta spacecraft finally landed it's Philæ module on the Churyumov-Gerasimenko comet. As you've might saw it on the news, this was a big achievement and a marvelous job made by the scientists at the European Space Agency. As you might think, I'm incredibly proud of them, and by the fact that this was made possible because countries, instead of fighting against each other, chose to be on the same side and make great things all together. This is why Science is great (and for many other things). I'm proud to be an European citizen.
If you want, you can read more on this beautiful article from The New York Times.
But today, I want to share some beautiful photos who were taken by both Rosetta and Philæ, who are breathtaking.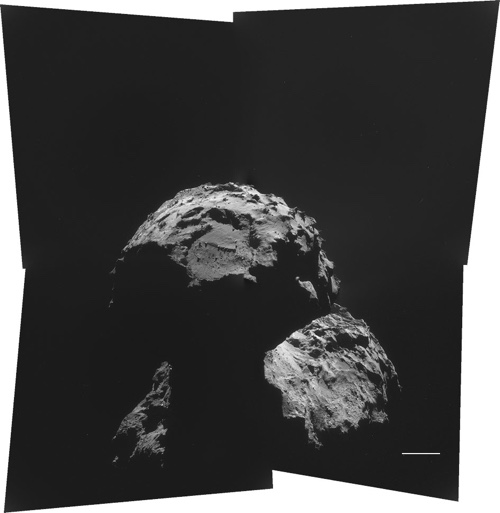 This is a montage made by The New York Times of 4 assembled pictures who represent the duck-shaped comet.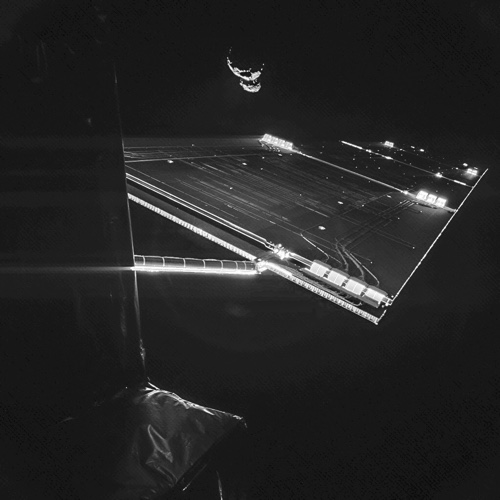 This is my favorite. the solar panels from the Rosetta spacecraft are rendered beautifully in this picture.
Philæ landed on flatter upper front of the comet. Photo edited by The New York Times
The photos are from the ESA, and some of them are edited by The New York Times.
You can find more of them on the ESA's flickr account and on The New York Times feature.